Get in touch for a free, no-obligation chat about how we might be able to help you.
[]
keyboard_arrow_leftPrevious
Nextkeyboard_arrow_right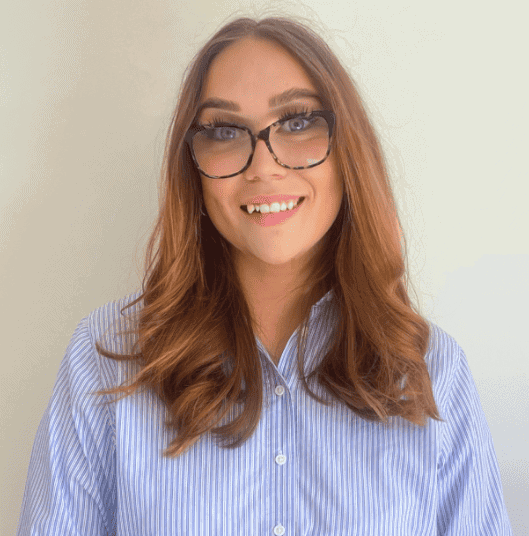 First Time Buyers
Chelsea Ramsden talks all about First Time Buyers.
How is the mortgage process different for First Time Buyers?
It is quite different for First Time Buyers as they've never purchased a property before. They will need to have saved up at least a 5% deposit. This can be a gifted deposit from a family member, or they could have just saved it themselves over time from their wages.
What is an Agreement in Principle?
An Agreement in Principle is an easy way to find out how much you can borrow. You will then know what your budget is to buy a property. Most lenders do a soft or hard credit search when this is carried out.
How much can a First Time Buyer borrow and what sort of deposit is needed?
The minimum deposit is 5% and it can be from savings or a gift from a family member. Depending on the family member and which lender we've chosen, clients can borrow up to 95%. That's the maximum mortgage loan amount.
How do I know what my credit score is and how do I improve it?
We use a company called Checkmyfile, which shows a credit report from Equifax, TransUnion and Experian. It'll show all of your outgoings, all your payment schedules and if you've made payments consecutively or missed any payments.
You can improve it by being up to date with your payments. If you've had missed payments in the past, pay them off. If you have any outstanding CCJs or defaults you should satisfy those, which will also improve the credit score.
After six years any adverse credit should come off the credit report which will also improve your score.
Our highly experienced Advisers are ready to help you with either buying or remortgaging a home, protecting your property and lifestyle along with saving you time and effort, ensuring you have a competitive deal right for you.
What is a First Time Buyer ISA and is this still available?
There used to be a Help to Buy ISA which is no longer available, but it's been replaced with something called a Lifetime ISA. This gives you a 25% bonus from the government.
The maximum you can deposit in a financial year is £4,000, and the government will give you a £1,000 bonus if you pay in that amount.
What sort of help or schemes are available for our First Time Buyers?
There's a scheme called Joint Borrower Sole Proprietor, where not all parties to the mortgage are legal owners, but the lender will take all their income into affordability. They are good for a First Time Buyer who needs their mum to come onto the mortgage with them to boost the total income. That makes the mortgage affordable, but Mum wouldn't be a legal owner of the property.
There's also shared ownership, where a client owns a percentage of a property and the local authority owns the rest. With this type of mortgage there are two payments – your mortgage payment and a rent payment.
With the First Homes Scheme you have the option to buy a property for 30% to 50% less than market value. There are certain eligibility criteria that need to be met for this option, and it is only available in England. The local council may set conditions for the scheme.
Also, as discussed earlier, there's the Lifetime ISA which gives you a 25% contribution from the government to your property deposit.
What fees are involved when buying your first home?
So we have stamp duty, although that's only applicable over a certain property value. There are mortgage fees as well, which include the lender's arrangement fees, legal fees, searches, surveys, valuations, protection and again your deposit.
We will guide you on all of these and how much they are likely to cost.
How can a mortgage broker help if you are a First Time Buyer?
A broker is here to assess affordability and advise you on exactly how much you can borrow based on your specific circumstances. We'll look at the deposit you have available and explain the rates and product options that are suitable for you.
Your home may be repossessed if you do not keep up with your mortgage repayments.
Why One Call Mortgage Hub