Get in touch for a free, no-obligation chat about how we might be able to help you.
[]
keyboard_arrow_leftPrevious
Nextkeyboard_arrow_right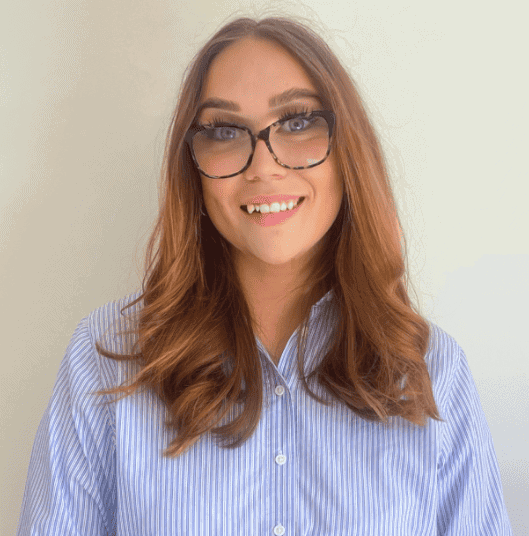 How Much Can I Borrow?
All about borrowing for a mortgage with Chelsea Ramsden.
How do lenders calculate how much I can borrow on a mortgage?
Each lender has their own specific affordability calculation to work out how much they deem affordable for the client to borrow.
What factors do lenders consider when assessing my borrowing capacity?
There are a lot of factors that go into it – dependents, income and outgoings. Your income and expenditure are probably the main factors in the affordability.
What is the maximum Loan to Value (LTV) I can get on a mortgage?
Mainly it is 95%. We do have one lender that offers 100% mortgages, but there are certain criteria that have to be met to get that. Speak to a broker and we can advise you on exactly how high the Loan to Value can be for you.
Are there any specific income requirements or limits for mortgage borrowing?
It's dependent on the lender and their criteria. We would have to check the client's income and outgoings to be able to advise on that.
How does my credit score affect how much I can borrow on a mortgage?
It may just affect the lenders available, due to their specific criteria. It's less likely to affect the amount you can borrow – but a low score could reduce the lenders we could approach.
Can I include my partner's income when calculating how much I can borrow?
If two people are named on the mortgage, we will use both incomes for affordability.
Are there any specific rules or restrictions on borrowing for self-employed individuals?
This again is dependent on the lender. It may be that Loan to Value is capped at a certain percentage for the self-employed.
Does my age affect how much I can borrow on a mortgage?
Potentially – some lenders have a maximum age at the end of the term. It could mean that you have to shorten the mortgage term, and so you could potentially borrow less.
Our highly experienced Advisers are ready to help you with either buying or remortgaging a home, protecting your property and lifestyle along with saving you time and effort, ensuring you have a competitive deal right for you.
Can I borrow on a mortgage if I have a poor credit history?
Yes. There are certain lenders that will lend to people who have poor credit histories. Speak to a broker and we can advise you on which lenders would be available to you.
Is there a maximum debt to income or DTI ratio that lenders consider?
Yes, some lenders do. It's dependent on the lender and their specific criteria.
How does my existing debt such as student loans or credit card debt impact how much I can borrow?
Lenders will assess all outgoings and income to decide how much they deem affordable. Usually, the more outgoings you have, the less you can borrow. Speak to a broker – we can work it out for you and see exactly how much a lender would offer.
Are there any specific affordability assessments that lenders use to determine borrowing capacity?
All lenders have their own way of assessing affordability. When we see a lender with the best rate, we will check their affordability criteria. If they will deem it affordable to you, we'll then send a quote with that lender.
Can I use a mortgage calculator to get an estimate of how much I can borrow?
Yes, some lenders will have a calculator on their website to advise roughly how much you can borrow. But I would advise speaking to a broker, because all lenders have different affordability rules. You may be able to borrow more with one lender than another. It will also save time, because your adviser will do all the work for you.
What documentation do I need to provide to prove my income and expenses for mortgage borrowing?
For income, it's payslips, P60s, and bank statements. You may need tax calculations and tax year overviews if you're self-employed. With regard to expenses and outgoings, the lender will do a credit search and to see what you pay out to.
If you can have the documents all ready, that will help us a lot. We also have a link to get your credit report on our website. We may ask for that if we need it.
What steps can I take to increase how much I can borrow on a mortgage?
Clear any debts that you have – that's the main one, if you can do that.
Are there any government schemes or support available to help me borrow more on a mortgage?
Not necessarily to help you borrow more, but there are different schemes that the government offers to help you buy a home. There's the First Home scheme, shared ownership and other government schemes available.
Can I borrow more than the asking price of a property to cover additional costs?
A lender will not lend you more than the value of the property. If you have additional savings besides your deposit, you can use those to cover any additional costs. A lender wouldn't let you borrow more than they believe the property to be worth.
Are there any specific rules or limits on borrowing for Buy to Let mortgages?
With Buy to Let mortgages, you usually need a 25% deposit. The affordability is generally worked out using the rental income rather than the person's income. It's a 75% Loan to Value, usually.
How can I improve my chances of getting approved for a higher mortgage amount?
Little or no outgoings may mean a higher borrowing amount.
Your home may be repossessed if you do not keep up with your mortgage repayments.
Why One Call Mortgage Hub