Get in touch for a free, no-obligation chat about how we might be able to help you.
[]
keyboard_arrow_leftPrevious
Nextkeyboard_arrow_right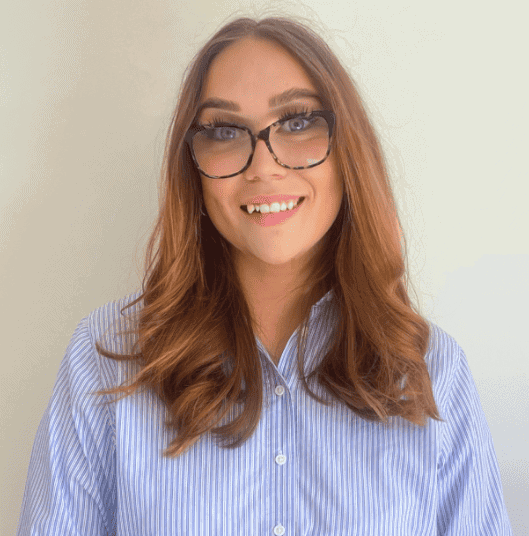 Remortgage Now or Wait
Chelsea Ramsden talks us through whether now is the right time to remortgage, or whether to wait. Podcast recorded in August 2023.
How does a remortgage work and what do I need to consider before making a decision?
A remortgage is moving from one lender to another, and it needs to consider any potential early repayment charges, the current rates, and any fees involved such as legal fees and valuation fees. That way you can make an informed decision.
Is now a good time to remortgage or should I wait for better rates?
If your fixed rate is due to expire within the next six months, I would advise speaking to a broker and see what the rates currently are. No one is sure what rates will do – it may be that they continue to rise, they might drop or they could potentially stay the same.
It's best to speak to a broker to see what we can obtain now, rather than waiting to see if rates are lower before completion. There may be an option to change the rate to another lender if rates do fall before your new deal starts.
What are the potential benefits of remortgaging now?
It may be that you secure a lower rate rather than wait until the expiry date and then find out that rates have increased even more.
Are there any potential downsides to remortgaging at the moment?
You may have a higher rate than you would do in six or 12 months – but saying that, you also might get a lower rate if you remortgage early.
How would remortgaging now affect my monthly repayments?
Rates have increased quite significantly since most people last remortgaged. So it may mean an increase to your monthly payments. But that will still be better than going onto the lender's standard variable rate, which is always the highest in the marketplace.
Can remortgaging save me money in the long run? If so, how?
Potentially, if the rate is lower than the future rate that might save you money. If it's a higher rate then it might not. If you secure a lower rate now, that could potentially save you more money than waiting six months and then the rate being higher.
What factors should I consider when deciding whether to remortgage or wait?
Speak to a broker, so you can make an informed decision about whether to remortgage or not. As a broker we can look at all the important aspects, such as the loan amount, interest rates and affordability. We can discuss everything with you to make an informed decision on whether it's a good time or not.
Are there any additional costs or fees associated with remortgaging?
There are sometimes lenders' arrangement fees, which are usually added to the mortgage. These are usually about £999 or £995 depending on the lender. Sometimes there are legal fees and sometimes valuation fees. It's all dependent on the lender and the product.
How can I determine if I'm eligible for a remortgage? What criteria do lenders consider?
If your rate is due to expire within the next six months I would advise speaking to a broker to discuss the rates available. All lenders have different criteria around affordability. A broker can check everything to make sure you fit the criteria before applying to that lender.
What documents do I need to provide when applying for a remortgage?
You will need bank statements, payslips, P60s. If you're self-employed you will need tax calculations and tax year overviews. You also need proof of ID and proof of address.
If I decide to wait, what factors might cause interest rates to change in the future?
Key things are changes to inflation, changes to swap rates or a shift in the Bank of England base rate. These can all have an effect on the rates available.
Our highly experienced Advisers are ready to help you with either buying or remortgaging a home, protecting your property and lifestyle along with saving you time and effort, ensuring you have a competitive deal right for you.
How can I stay updated on changes in the mortgage market that could impact my decision?
The best way is to keep an eye on the news, social media like Linkedin and, of course, speaking with a broker to understand the market when you're remortgaging will help as well.
What alternatives should I consider if remortgaging is not currently the right option for me?
It all depends what you're trying to achieve. If you're trying to raise money for home improvements or something like that, you might look at a further advance or a secured loan as the best option. But a broker will help you work out what's best for your specific situation.
Are there any incentives or promotions available for remortgaging at the moment?
Some lenders will offer free legals, free valuations and cash back on certain applications.
How long does the remortgaging process typically take?
It depends on the person and the lender. It's usually a couple of months on average, although it can depend on how quickly the client sends back documents to their solicitors, and how quickly they process them. But usually we can get it done and sorted before your fixed rate expires. That way you won't go onto a standard variable rate.
What support or guidance can I expect from a mortgage advisor during the remortgaging process?
As a broker we will find you a rate that is suitable, then check that you fit the criteria and affordability. We will submit the application for you, chase lenders and solicitors and aim to complete the application as soon as possible.
Can I switch lenders during a remortgage and what are the potential implications?
If we've submitted your application to one lender and a rate has dropped with another, we can complete a new application. This will result in another credit check being done, which is worth bearing in mind.
What impact does my credit score have on the remortgaging process?
Most lenders will usually do a hard credit check on a full application, which may mean a change to the credit score or the credit report.
Think carefully before securing other debts against your home. Your home may be repossessed if you do not keep up with your mortgage repayments.
You may have to pay an early repayment charge to your existing lender if you remortgage.
Why One Call Mortgage Hub